Photographer Reviews
These reviews were collected from our Facebook Business Page.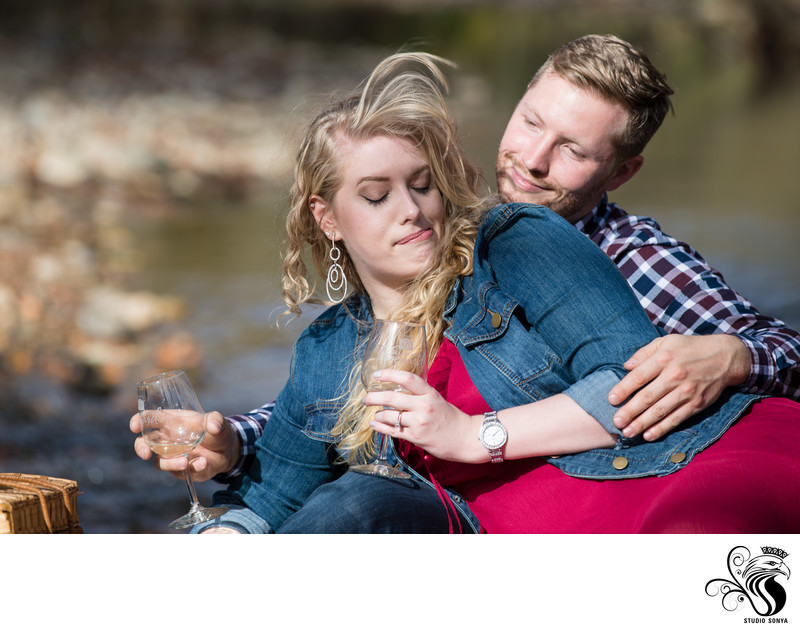 DANIELA ROPER & MARCUS MABRY
BELLA COLLINA MANSION, NORTH CAROLINA ON OCTOBER 20, 2018
Daniela Roper: The best photographer I have ever worked with. He really knows his stuff. I wish I could have him at all my events! Thank you times a million for your hard work and passion ❤️
CHARLENE MILLER & JUNIOR NEAL
SARAH P. DUKE GARDENS, DURHAM ON OCTOBER 6, 2018
Charlene Miller: My fiancé and I are not comfortable in front of a camera, but after a little while Gurbir was able to help us break the ice and get the most beautiful shots of us. Thank you so much!
CASEY GERRINGER & JOSHUA NELSON
BELLA COLLINA MANSION, NORTH CAROLINA ON SEPTEMBER 29, 2018
Casey Nelson: All I can say is WOW!!! I am in awe of my wedding pictures. They are so many memories in these images that we will be able to cherish forever. Gurbir and Sonya are an absolute joy to work with. They sent me a detailed questionnaire with everything they needed to know about my images and didn't miss a single shot I requested. I cannot recommend them enough. If you need someone to capture all the perfect moments of your wedding day, here's your photographer! Cannot wait to work with them again in the future :)
CHANNING STINSON & JOHN KOKKONOS
BELLA COLLINA MANSION, NORTH CAROLINA ON SEPTEMBER 15, 2018
Cynthia Brown: They did the photography for our daughter Channing's wedding and were the sweetest, kindest, most helpful and professional people anyone could ever ask for! Went above and beyond!
MISTY SMITH & JOEL MABE
BELLA COLLINA MANSION, NORTH CAROLINA ON SEPTEMBER 8, 2018
Joel Mabe: We had a great experience with Gurbir and his lovely wife Sonya! They were both extremely prompt, professional and over all an absolute pleasure to work with!
Their work and talent speaks for itself! I've never met anyone so dedicated to their profession and so in love with what they do! I cannot say enough good about them both!
I will say that I'd choose them over and over if we ever needed a photographer!
Absolute amazing job Gurbir and Sonya! You are truly the best and thank you for all you've done for us!
CHRISTINA EDWARDS & BILL CAUSEY
CHIMNEY ROCK & LAKE LURE, NORTH CAROLINA ON JULY 27, 2018
Christina Edwards: OMG, you guys are amazing!!!! It was an awesome experience and couldn't be happier with how the pictures turned out! Thank you so much, and we will definitely recommend you to anybody and everybody!!!
Bill Causey: Our engagement pictures were truly amazing!!! You did a fantastic job with the location, helping us pick our outfits and the pictures exceeded my wildest expectations!!!! Thank you! Thank you! Thank you! I can't wait to see what our wedding photos look like!
VERONIKA RUSSELL & JACKSON WEISNER
BELLA COLLINA MANSION, NORTH CAROLINA ON JUNE 15, 2018
Jackson Weisner: Studio Sonya did a fantastic job taking pictures at our wedding. They truly know how to get the best shots and best lighting. And even better, we had preview pictures that looked fantastic within two days after the wedding! The final pictures came a couple weeks later and are absolutely perfect. Studio Sonya will definitely not disappoint!
Jamie Knight: Thank you so much for the beautiful pictures you took at my sister's wedding. You were both so professional and sweet. Loved having you as a part of the special day! PS: I love how quickly we had sneak peeks of the pics!!! That's awesome!
ALICIA BROWN & RODERICK HERNDON
BELLA COLLINA MANSION, NORTH CAROLINA ON MAY 4, 2018
Alicia: My husband and I had the pleasure of working with Gurbir and his lovely wife Sonya last week at our wedding. Both Gurbir and Sonya were great to work with and took fantastic photos. You cannot go wrong with booking Studio Sonya!
MAKENZIE E. DAVIS & BO DENSON
HANGING ROCK STATE PARK IN DANBURY, NORTH CAROLINA ON APR 6, 2018
Makenzie: My fiancé and I were extremely pleased with the service we received. We had lots of fun and Gurbir was awesome! He went above and beyond to get that perfect shot for us. We thoroughly enjoyed ourselves and had a wonderful time! Will definitely be recommending Studio Sonya to everyone who needs pictures done!!
MISTY SMITH & JOEL MABE
HANGING ROCK STATE PARK IN DANBURY, NORTH CAROLINA ON NOV 5, 2017
Misty: Absolutely loved our engagement photos! Gurbir takes in every detail of the environment to ensure the best quality photos.
KATIE KILGO & ISAAC BAILEY
BELLA COLLINA MANSION, NORTH CAROLINA ON OCTOBER 29, 2017
Katie: Gurbir was amazing as a photographer. We have gotten to see our previews and we are so obsessed with our photos. Gurbir paid attention to all the details and got the essence of our Halloween wedding. Everyone is begging to see more because his photos are so beautiful. The wedding would not be the same without him and his work!!
ALYSSA KUHRT & STEVEN GRIMES
GRANDFATHER MOUNTAIN, NORTH CAROLINA ON OCTOBER 21, 2017
Alyssa: My Fiancé and I had the pleasure to work with Gurbir for our fall Engagement photo session. Gurbir was such a blast to work with. Instantly made you feel comfortable and so down to earth. He is very talented, he captures the beauty of your surroundings as well as the emotions you feel. Steven and I loved the outcome of our engagement session. We are super stoked to work with Gurbir on the day of our wedding! Thank you so much Gurbir for everything, you most definitely have a special gift and a fantastic eye for what you do!
Steven: Studio Sonya is out of this world! Gurbir is most definitely one of a kind and very unique with his ability to capture pure beauty along with deep feeling in all of his pictures! Quality is 20 out of 10 and his service is even better! My fiancée and I have had the best experience with him and couldn't be any more pleased with our photos!!! Very highly recommended to anybody who wants photos done!! Thank you Gurbir and your team and God Bless!!
LADONNA MARTIN & ANTONIO SPEARS
BELLA COLLINA MANSION, NORTH CAROLINA ON JANUARY 16, 2017
LaDonna: Moment by moment of our special day was captured by Studio Sonya. Gurbir was our photographer and he took the most breathtaking photos. My husband and I decided to Elope and the pictures was our only way to help our family and friends that were not able to be in attendance share our special day. Gurbir exceeded my expectations. We get so many compliments on our pictures....I would strongly recommend Studio Sonya for any special occasion.
Copyright © 2018. North Carolina Photographers - Gurbir & Sonya - Greensboro Wedding Photographers - (336) 580-7189 - gurbir@studiosonya.com - Privacy Policy - Terms of Use